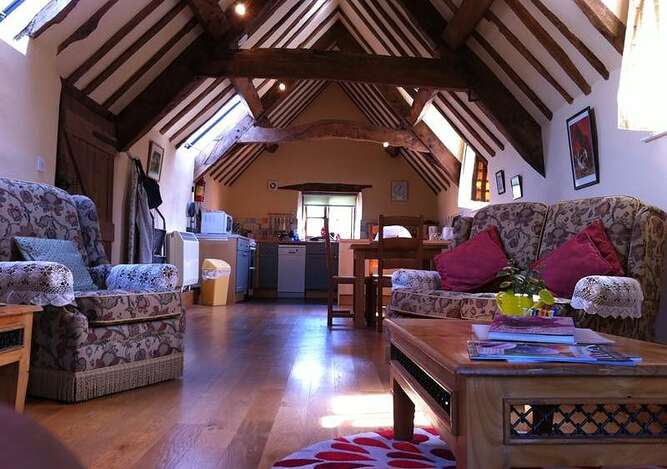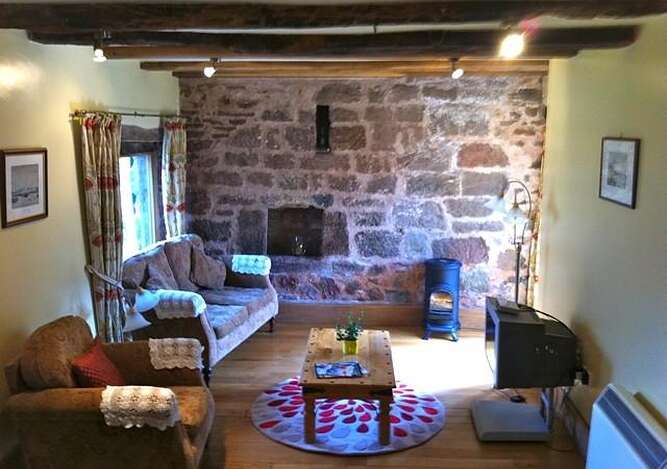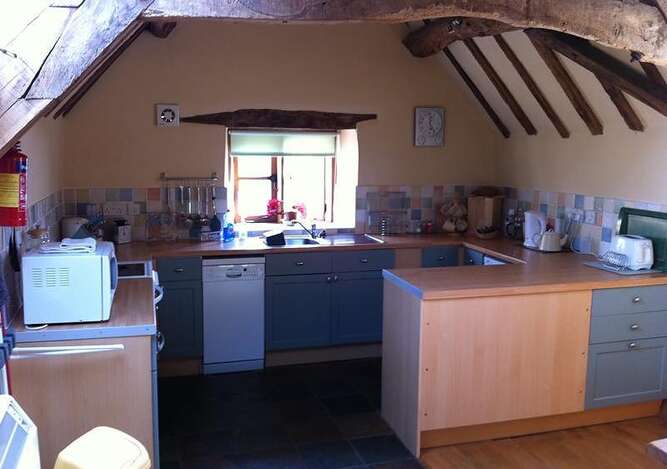 Cottages
Two very individual cottages
Tastefully created and set in the grounds of Norton House, the Apple Store and Cider Loft have been lovingly converted from old farm buildings to provide the highest standard of holiday accommodation. Securely set within the grounds of Norton House yet both with private gardens these cottages provide an ideal base for exploring the area. We are just a short walk from the River Wye and Symonds Yat so there is a lot to offer on your doorstep. For the walkers there are superb river walks and the Great Doward and Little Doward are easily accessible. Set in an Area of Outstanding Natural beauty, the location is ideal for exploring the Wye Valley, The Royal Forest of Dean, Herefordshire and South to Mid Wales. We look forward to welcoming you soon. Lynda &David Whittle
The Apple Store Self Catering Cottage at Symonds Yat, near Ross-on-Wye
Within living memory Cider was made in these buildings. The Apple store was used for storage of apples and equipment.
The stonewall in the lounge has the remains of a medieval window. The beams are from the local forest, and complete with bark, are more than 450 years old.
This cosy accommodation is on the ground floor, comprising split level open plan lounge and dining area, fully fitted kitchen, bedroom with double bed, bathroom with walk in shower &shower seat.
The Cider Loft Self Catering Cottage at Symonds Yat, near Ross-on-Wye
Used in the 19th century as living area for farm workers making cider, with privy and dormer windows.
With the high-pitched ceiling formed from roughly hewn trusses and rafters, the cider loft lives up to its name. The low door frames are part of the character!
The spacious accommodation, is approached from the side of the hill, so although it is situated above the Apple Store, the entrance is at garden level. Comprising:open plan lounge, dining room and fully fitted kitchen all on one level, two steps take you from the entrance hall into a double bedroom, bathroom with bath and overhead shower.
Apple Store and Cider Loft Tariff 2017
7th January to 31st March - £252.00
1st April to 21st April - £365.00
22nd April to 19th May - £365.00
20th May to 21st July - £400.00
22nd July to 1st September - £450.00
2nd September to 20th October - £350.00
21st October to 27th October - £400.00
28th October to 15th December - £252.00
16th December to 5th January 2018 - £500.00
January 6th - 9th February £258
10th February - 23rd February £315
24th February - 23rd March £258
24th March - 13th April £400
14th April - 18th May £365
19th May - 8th June £400
9th June - 29th June £400
30th June - 20th July £450
21st July - 31st August £480
1st September - 28th September £350
29th September - 19th October £315
20th October - 2nd November £360
3rd November - 21st December £258
22nd December - 4th January £500